We are happy to announce that the Social and Visual Perception Laboratory (LPVS) recently obtained a research fund of a value of 249 978$ from the Canada Foundation for Innovation (CFI) and its collaborators, which includes the Government of Quebec. This fund will be used to develop three different platforms in the laboratory. These platforms are psychophysics, eye movements and electroencephalography. A lot of new projects are coming soon at the laboratory!
The LPVS was also well represented at the annual congress of the Société québécoise pour la recherche en psychologie (SQRP), which took place in Mont-Tremblant on March 22nd, 23rd and 24th. Our directors and our students were part of two symposiums and made, in total, eleven presentations and two posters. Furthermore, Isabelle Charbonneau, Marie-Pier Plouffe-Demers and Gabrielle Dugas, three of our students, were members of the committee organizing the congress. They helped a lot to make this weekend well organized and unforgettable.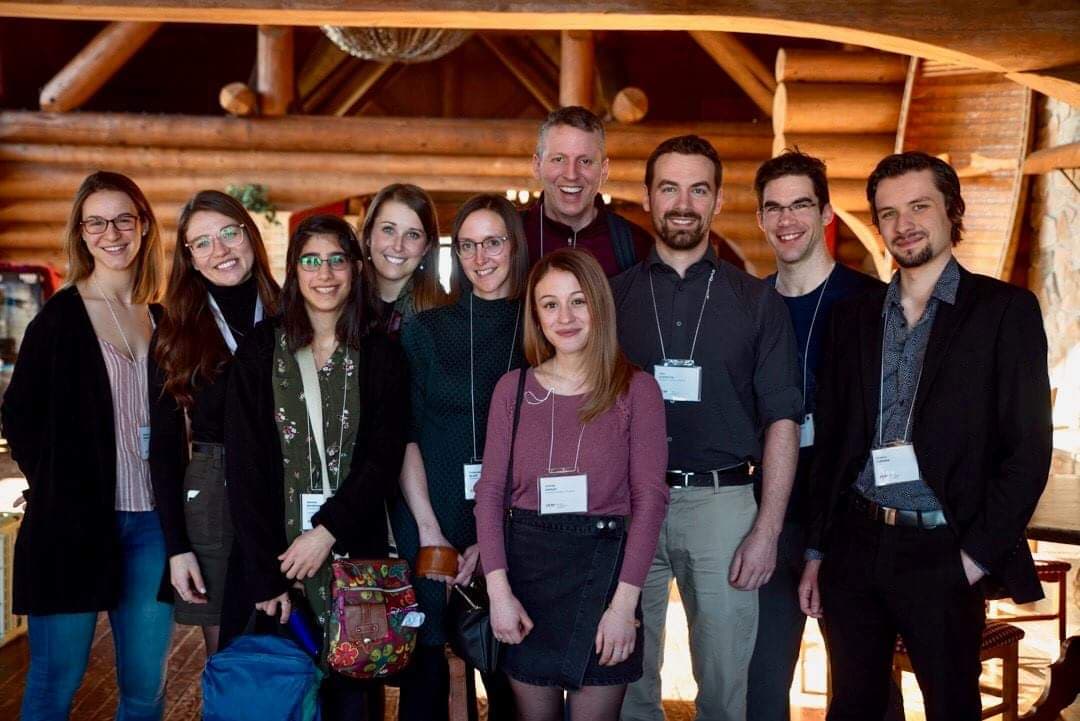 Ashley Nixon Photography. Left to right: Gabrielle Dugas, Isabelle Charbonneau, Amanda Estéphan, Camille Saumure, Caroline Blais, Daniel Fiset, Justine Goulet, Joël Guérette, Justin Duncan and Francis Gingras. (Missing: Adrianne Pauzé)
We also want to congratulate Amanda Estéphan, Ph.D student, for winning the Guy Bégin award at the SQRP congress. She won the award following the publishing of her article entitled "Time course of cultural differences in spatial frequency use for face identification (2018)". She had the chance to present her article at the congress. Her study postulates that culture affects the visual systems' preferences. Its impact on face processing occurs early on in the process.
All of our congratulations to Amanda!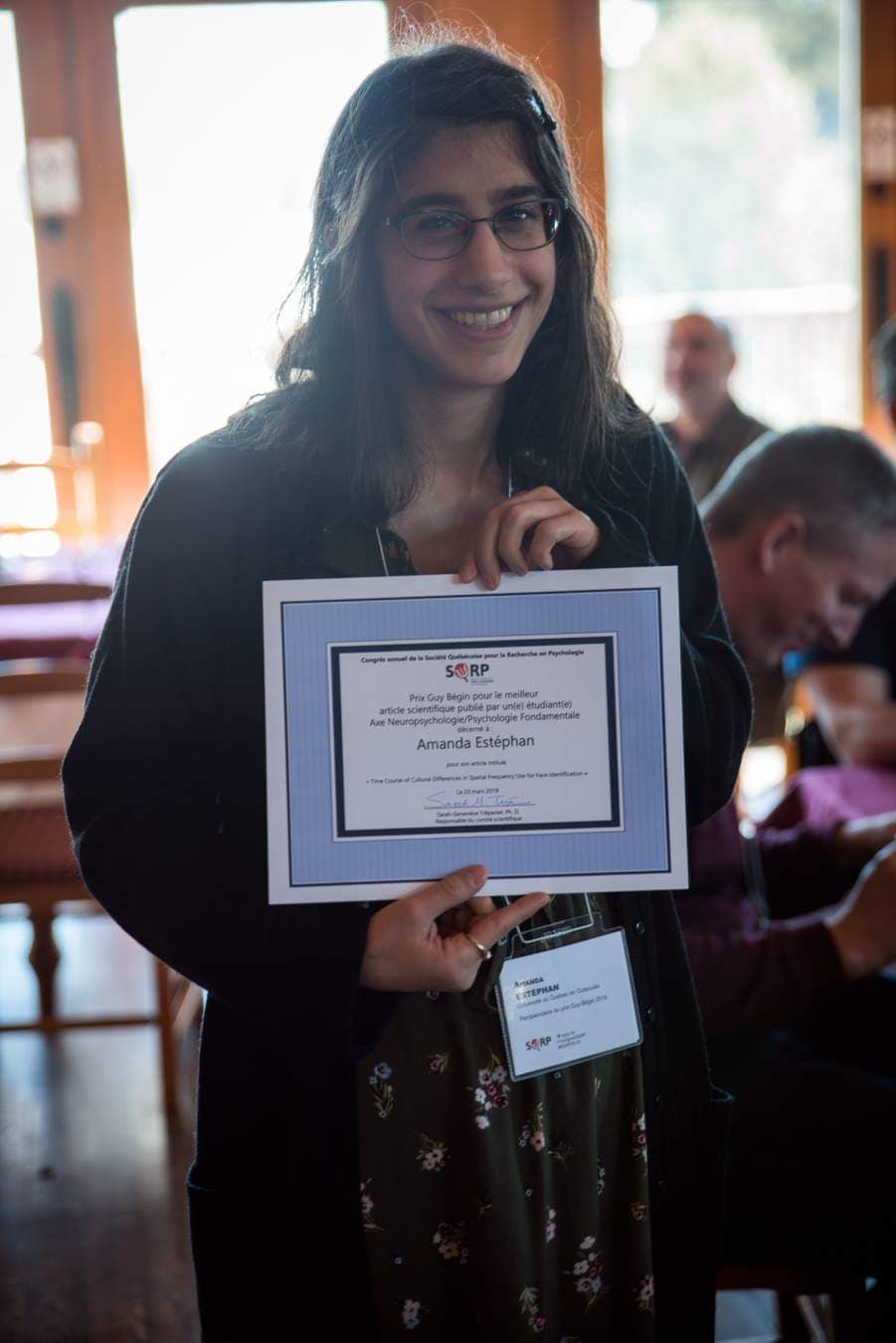 Ashley Nixon Photography. Amanda Estéphan.
Finally, we are thrilled to announce that Joël Guérette, Ph.D student, won for the second time in a row the award for the best student oral communication in the social/organization axis following his presentation entitled "Makeup calls in baseball : Major League Baseball players's level of performance effects on umpire decisions". In his oral communication, he postulated that when a succesful baseball player screams at the referee, it helps him to make his team win.
Congratulations Joël!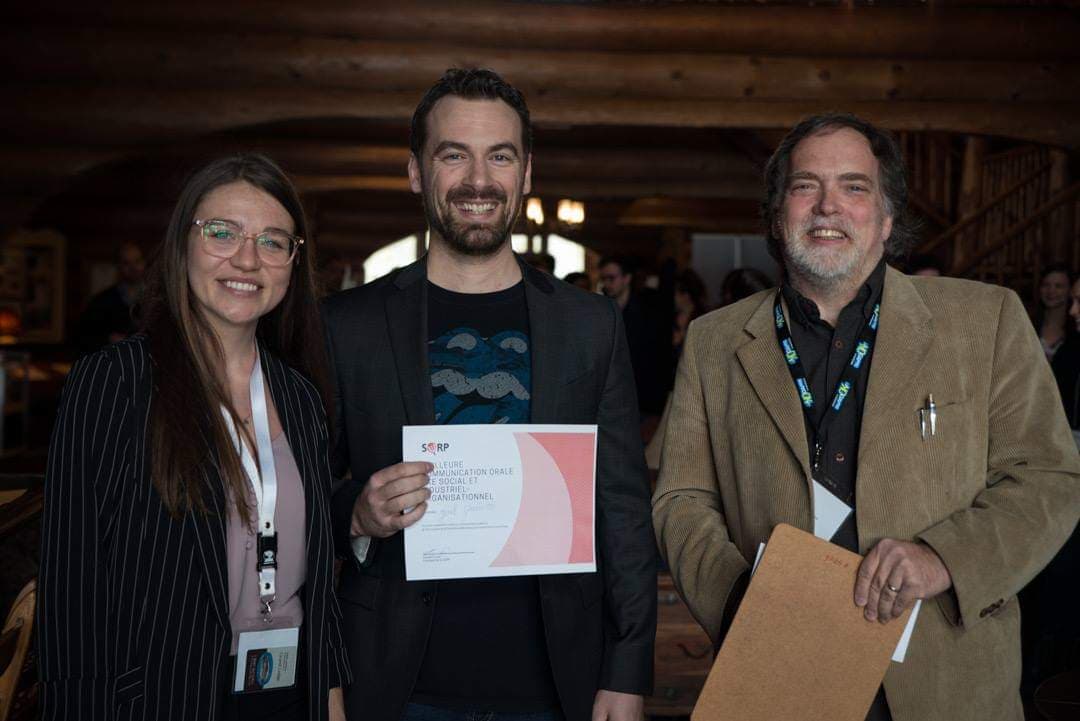 Ashley Nixon Photography. Left to right: Isabelle Charbonneau, Joël Guérette and Denis Cousineau.